For Porsche Cayenne 958 2x D8S HID Xenon Bulbs OEM Direct Replacement 25w Headlight Lamp 66548
For Porsche Cayenne 958 2x D8S HID Xenon Bulbs OEM Direct Replacement 25w Headlight Lamp 66548 - Lightec Autostyle
For Porsche Cayenne 958 2x D8S HID Xenon Bulbs OEM Direct Replacement 25w Headlight Lamp 66548 - Lightec Autostyle
---
---
This is the brightness of each bulb, measured in Lumens (lm)
3800 Im
This is the CanBus compatibility of the LEDs, measured as a percentage (%)
100 %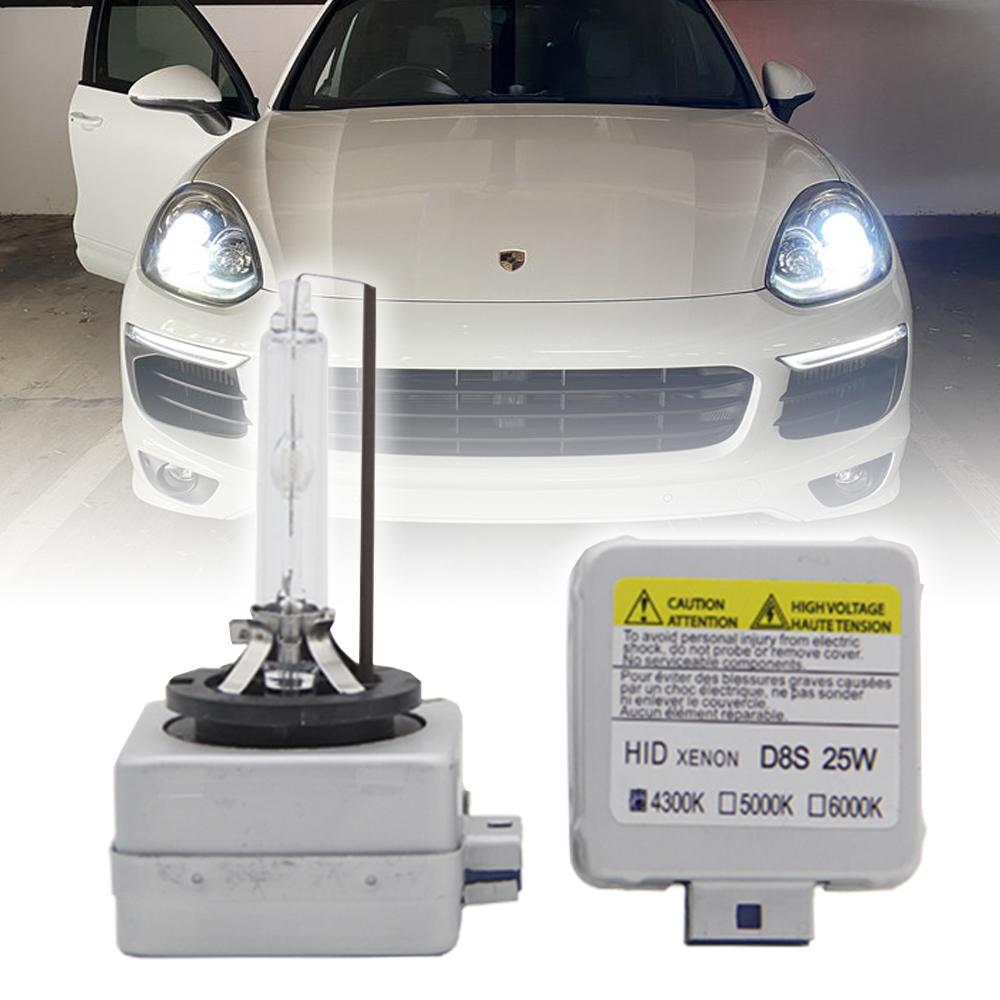 Send this to a friend
For Porsche Cayenne 958 2x D8S HID Xenon Bulbs OEM Direct Replacement 25w Headlight Lamp 66548
Product details
2x LIGHTEC QUARTZ GLASS D8S OEM XENON HID BULBS
Fits Porsche Cayenne 958 models with factory fitted D8S HID bulbs
- 2014 - 2018
- Includes Cayenne S GTS Turbo 
These will replace any factory fitted D8S bulb, at a fraction of the cost. Dealers charge over £100 for these bulbs, each!!
Ours are CE ROhs E-Mark approved. OEM quality at a fraction of the cost.
2 bulb pack
Lightec Autostyle always recommend changing these bulbs in pairs, because over time/use colour temperature can change slightly.
SPECIFICATIONS
- Immediate on/off response
- Canbus Safe
- 25W 3800 Lumens
- All colours available:
- 4300k: oem standard HID colour
- 5000k: more pure white, no yellowy tinge at all
- 6000k: ice white, moves through the spectrum towards the blue tones
- 8000k: stronger blue tone
- 10000k: closer to blue than white for that Japanese aggressive look
- 12000k: blue/purple (show use)
- 24 months warranty 
2 YEAR WARRANTY:
Fully covered by Lightec 2 Year Warranty. Any problems whatsoever in 2 years we will replace with new. We have been in the lighting business for over 15 years. We honour our warranties, are based in Cheshire, UK and are always happy to help.
Product reviews
Be the first to review this product.