For BMW 5 Series E60 E61 LCI Headlight 20W Canbus LED Angel Eyes Halo Ring Lights
For BMW 5 Series E60 E61 LCI Headlight 20W Canbus LED Angel Eyes Halo Ring Lights - Lightec Autostyle
For BMW 5 Series E60 E61 LCI Headlight 20W Canbus LED Angel Eyes Halo Ring Lights - Lightec Autostyle
---
This is the brightness of each bulb, measured in Lumens (lm)
1000 Im
This is the CanBus compatibility of the LEDs, measured as a percentage (%)
100 %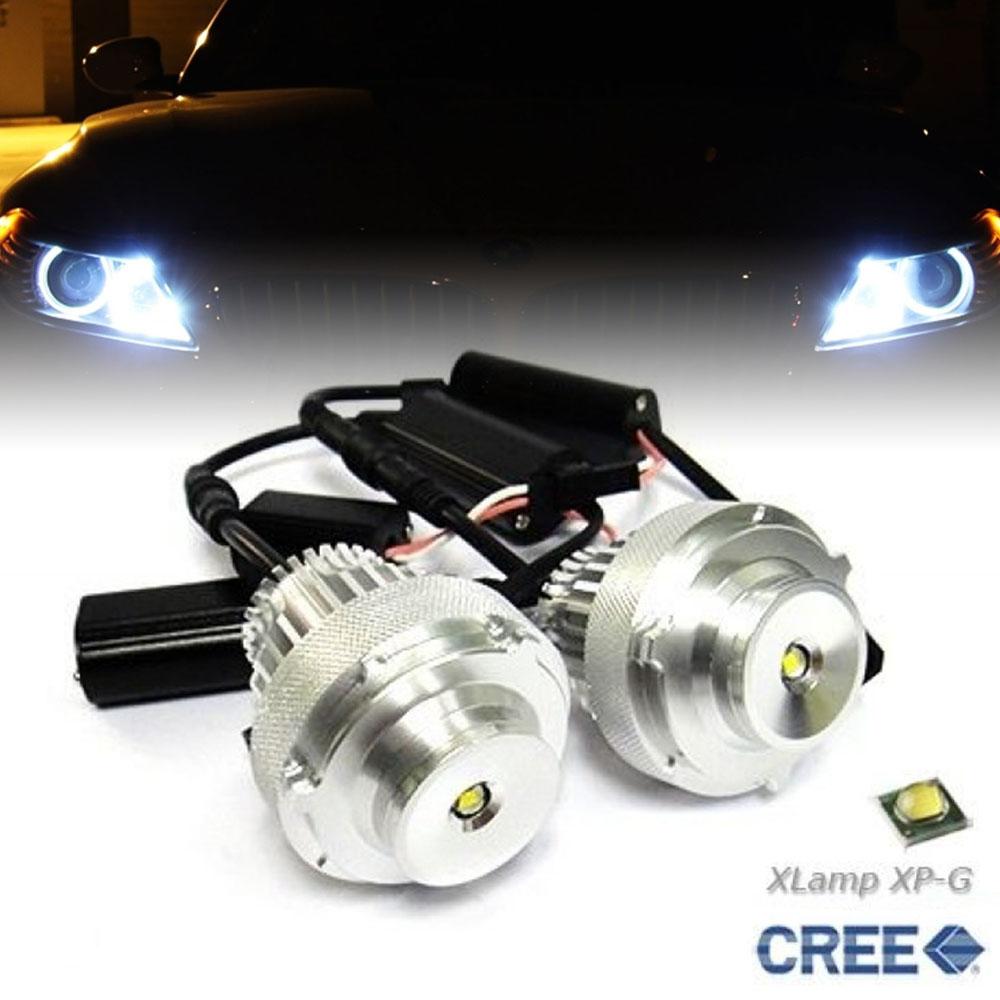 Send this to a friend
For BMW 5 Series E60 E61 LCI Headlight 20W Canbus LED Angel Eyes Halo Ring Lights
Product details
Pair of 20w BMW Angel Eyes 6000k White CREE LED  Marker Bulbs (CONVERTS ALL 4 ANGEL EYES)
POWER
Each LED marker has 10 watts of CREE LED power. These give a total of 20 watts of CREE power, the brightest whitest light, just like the new factory fitted angel eye leds on the latest BMW's!
CANBUS SAFE
Our LED markers produce NO CANBUS DASH WARNINGS. They come with CanBus error cancellers to ensure both no errors and no interference
FITMENT
One unit converts two Angel Eye rings. This kit contains 2 units to convert all 4 Angel Eyes.
2007-10 BMW 5-Series E60 LCI / Facelifted Saloon (Only fit on BMW with factory Halogen Headlights)
2007-10 BMW 5-Series E61 LCI / Facelifted Estate/Touring (Only fit on BMW with factory Halogen Headlights)
HOW DO I FIT THEM?
Fitment is simple. They are a direct push in and twist replacement
COLOUR TEMPERATURE
These are rated at 6000k - 7000k, just like OEM angel eyes
WARRANTY
We are so confident in the quality of our angel eye markers that a full 2 year warranty is supplied. Any problems whatsoever and we will take back the defective item and replace with new!
Product reviews
Be the first to review this product.