Flush OEM Fit Rear Reverse Parking Sensors Car Audio Buzzer Beeper Kit Gloss Black
Flush OEM Fit Rear Reverse Parking Sensors Car Audio Buzzer Beeper Kit Gloss Black - Lightec Autostyle
Flush OEM Fit Rear Reverse Parking Sensors Car Audio Buzzer Beeper Kit Gloss Black - Lightec Autostyle
---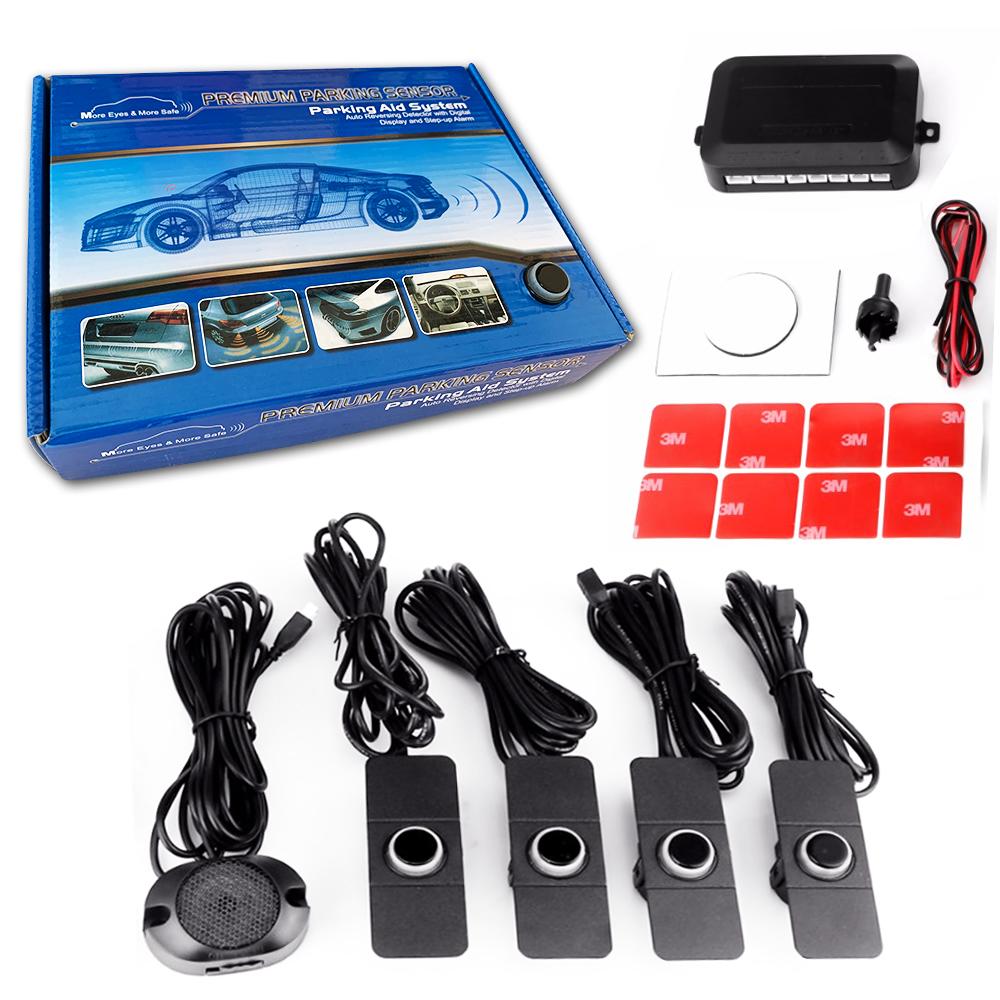 Send this to a friend
Flush OEM Fit Rear Reverse Parking Sensors Car Audio Buzzer Beeper Kit Gloss Black
Product details
• Gloss Black. You can spray the sensor to the colour of your car and they will still function 100% correctly
• Easy-fit 2 wire installation
• Professional finish
• 2 year warranty
• 4x flush fit mounted sensors (2.5M Length)
• Audio buzzer (2M Length)
• Sensor head size: 16.5mm
• Avoid damage to your vehicle & others
• Instructions included
Lightec's flush fit rear reverse parking sensors are our smallest sensor heads, measuring at just 16.5mm in diameter, which sit flush inside the bumper.
This easy-fit system includes 4 flush fit mounted sensors, which are attached to inside the bumper with the 3M double-sided adhesive pads
This high quality universal reversing sensors system will cover the widest of cars & give off a professional finish.
Included is a audio buzzer which gives audible bleeps with increasing frequency when reverse gear is selected, as you get closer to an obstacle.
Free bumper drill bit included.
Power cable & 2x snap connectors supplied - simply insert the wire inside the connector, connect to the positive cable on the reverse light, squeeze the contact down flush with the connector and snap the hinged cover in place. It's that easy!
Please note these kits will not work with CAN-BUS wiring systems, & can not be fitted into metal bumpers.
These kits are universal fit and will work on any car. 
Product reviews
Be the first to review this product.