For VW GOLF MK6 T20 7440 W21W 582 High Power CanBus Error Free Reverse White LED
For VW GOLF MK6 T20 7440 W21W 582 High Power CanBus Error Free Reverse White LED - Lightec Autostyle
For VW GOLF MK6 T20 7440 W21W 582 High Power CanBus Error Free Reverse White LED - Lightec Autostyle
---
This is the brightness of each bulb, measured in Lumens (lm)
2671 Im
This is the current draw of each bulb, measured in Milliamps (mA)
2240 mA
This is the CanBus compatibility of the LEDs, measured as a percentage (%)
100 %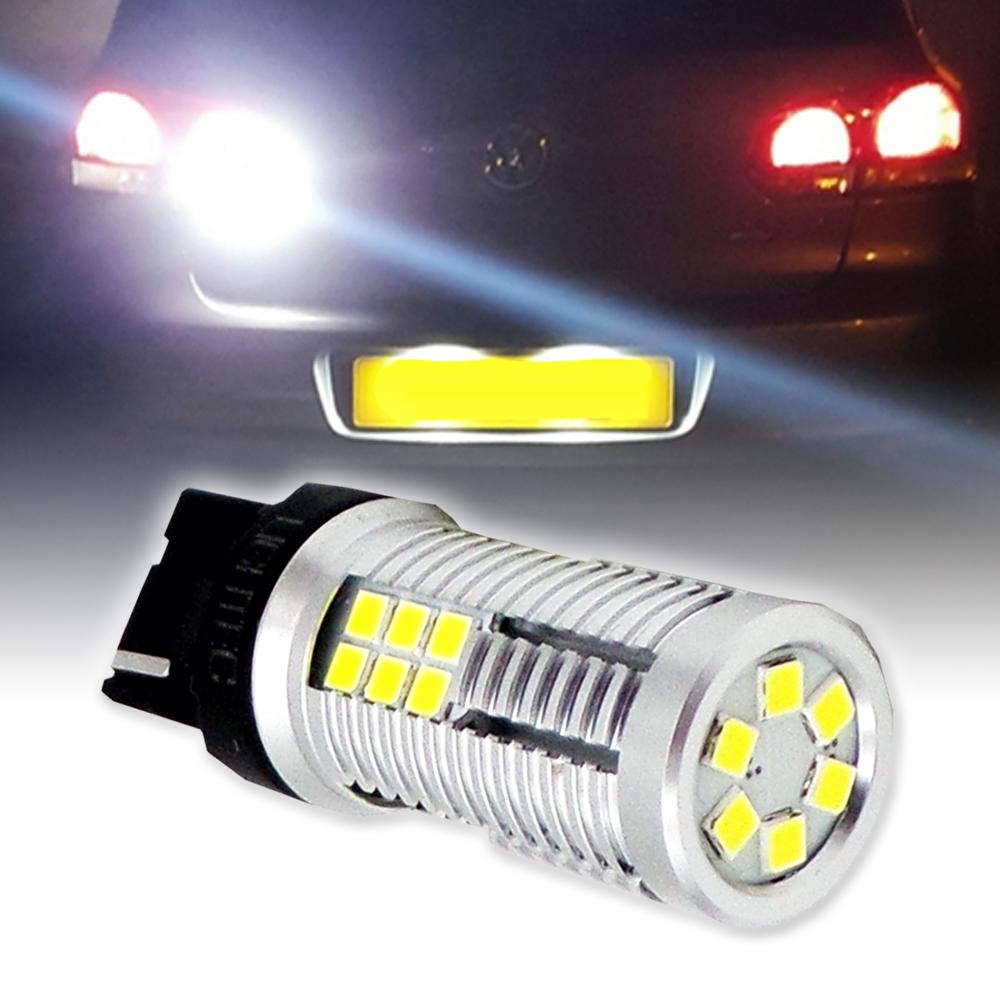 Send this to a friend
For VW GOLF MK6 T20 7440 W21W 582 High Power CanBus Error Free Reverse White LED
Product details
T20 7440 SUPER BRIGHT CANBUS REVERSE LED FOR GOLF MK6 (1pc)

Error Free - No Warning Lights
Super High Power. 5x Brighter than standard!
Fits standard Golf MK6 rear light (does not fit GTi LED style rear lights)
Specifications:
- Brightness - 2671 lm per bulb
- Voltage - DC 12V - 18V
- Working current - 2240ma
- Leds - 30x Samsung SMDs per bulb
- Lifetime - 100,000 hours
- CANBUS - 100% Yes (Without error on dashboard)
- No tools required, PLUG & PLAY
- Dimensions - 55mmx17mm
2 YEAR WARRANTY:
Fully covered by Lightec 2 Year Warranty. Any problems whatsoever in 2 years we will replace with new. We have been in the lighting business for over 15 years. We honour our warranties, are based in Cheshire, UK and are always happy to help.
Product reviews
Be the first to review this product.