For MINI R50 R52 R53 R55 R55N R56 R56N R57 R57N R60 Glove Box LED Interior Light Kit Lamp White
For MINI R50 R52 R53 R55 R55N R56 R56N R57 R57N R60 Glove Box LED Interior Light Kit Lamp White - Lightec Autostyle
For MINI R50 R52 R53 R55 R55N R56 R56N R57 R57N R60 Glove Box LED Interior Light Kit Lamp White - Lightec Autostyle
---
This is the brightness of each bulb, measured in Lumens (lm)
169 Im
This is the CanBus compatibility of the LEDs, measured as a percentage (%)
100 %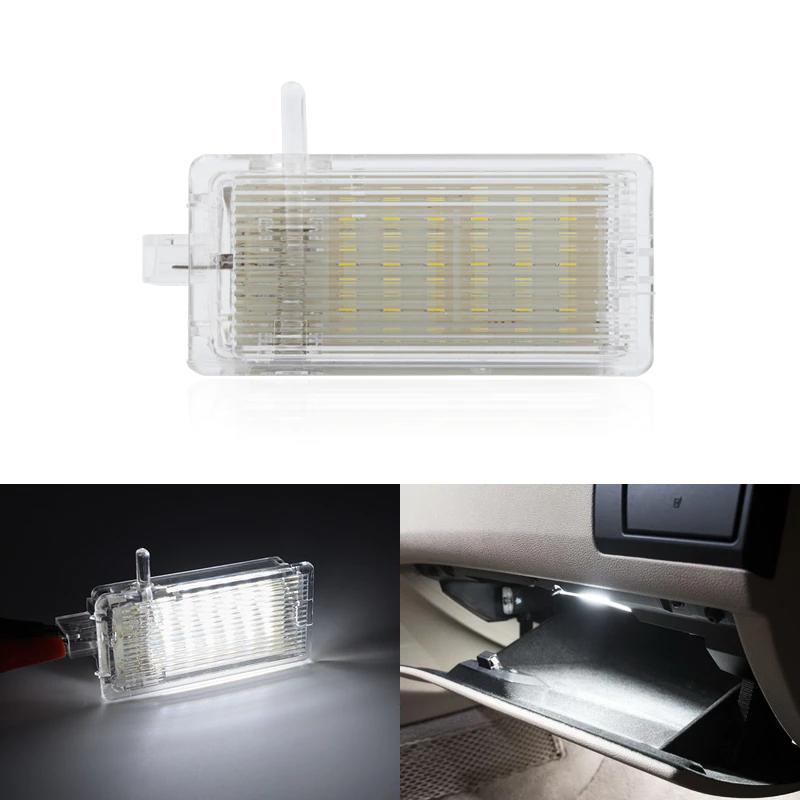 Send this to a friend
For MINI R50 R52 R53 R55 R55N R56 R56N R57 R57N R60 Glove Box LED Interior Light Kit Lamp White
Product details
LIGHTEC HIGH QUALITY 18 LED CANBUS SAFE MINI GLOVE BOX LED UNIT (1pc)
- 100% PLUG & PLAY. Straight swap for your original! E-Marked ✔
18 high power SMD LEDs inside. 5x brighter than standard!
6000K Xenon Pure White Colour
Change your MINI yellowish interior lighting to this super bright xenon white High Power LED Light kit, to match with the latest European look
Specially designed for MINI with No Warning Error Codes. No computer reprogramming needed. Just plug in and they work
These are around 5x brighter than a standard unit
Easy installation, Direct replacement with OEM quality and fitment; Plug and Play, quick Instant Start-Up Time
SPECIFICATIONS
- Immediate on/off response
- 1 Unit 
- E-Marked
- LED QUANTITY: 18 SMDs in each unit
- Size: 35mm x 23mm x 81mm
- PURE WHITE colour - no nasty blue tinge
- Brightness - 169lm
- Voltage - DC 12 V
- CANBUS SAFE - Yes
- 100,000 hour lifetime
- Incredibly low power consumption
- 2 YEAR LIGHTEC WARRANTY
Fully covered by Lightec 2 Year Warranty. Any problems whatsoever in 2 years we will replace with new. We have been in the lighting business for over 15 years. We honour our warranties, are based in Cheshire, UK and are always happy to help.
FITMENT LIST (will fit others also)
BMW 1 Series - E82, E88
BMW 3 Series - E90, E90N (Facelift), E92, E93, E36 and E46
BMW 5 Series - E39, E60, E60N (Facelift), F10
BMW 7 Series - E38, E65, E66, E67, E68, F01, F02
BMW X Series - X5 E53 E70, X6 E71, X1 E84 
Mini R50 R52 R53 R55 R55N R56 R56N R57 R57N R60
Product reviews
Be the first to review this product.