For BMW Mini R55 R56 R57 R58 R59 2006-2015 LED Dynamic Sweep Side Repeaters Flashers Smoked Tinted Black Indicators
For BMW Mini R55 R56 R57 R58 R59 2006-2015 LED Dynamic Sweep Side Repeaters Flashers Smoked Tinted Black Indicators - Lightec Autostyle
For BMW Mini R55 R56 R57 R58 R59 2006-2015 LED Dynamic Sweep Side Repeaters Flashers Smoked Tinted Black Indicators - Lightec Autostyle
---
This is the brightness of each bulb, measured in Lumens (lm)
500 Im
This is the CanBus compatibility of the LEDs, measured as a percentage (%)
100 %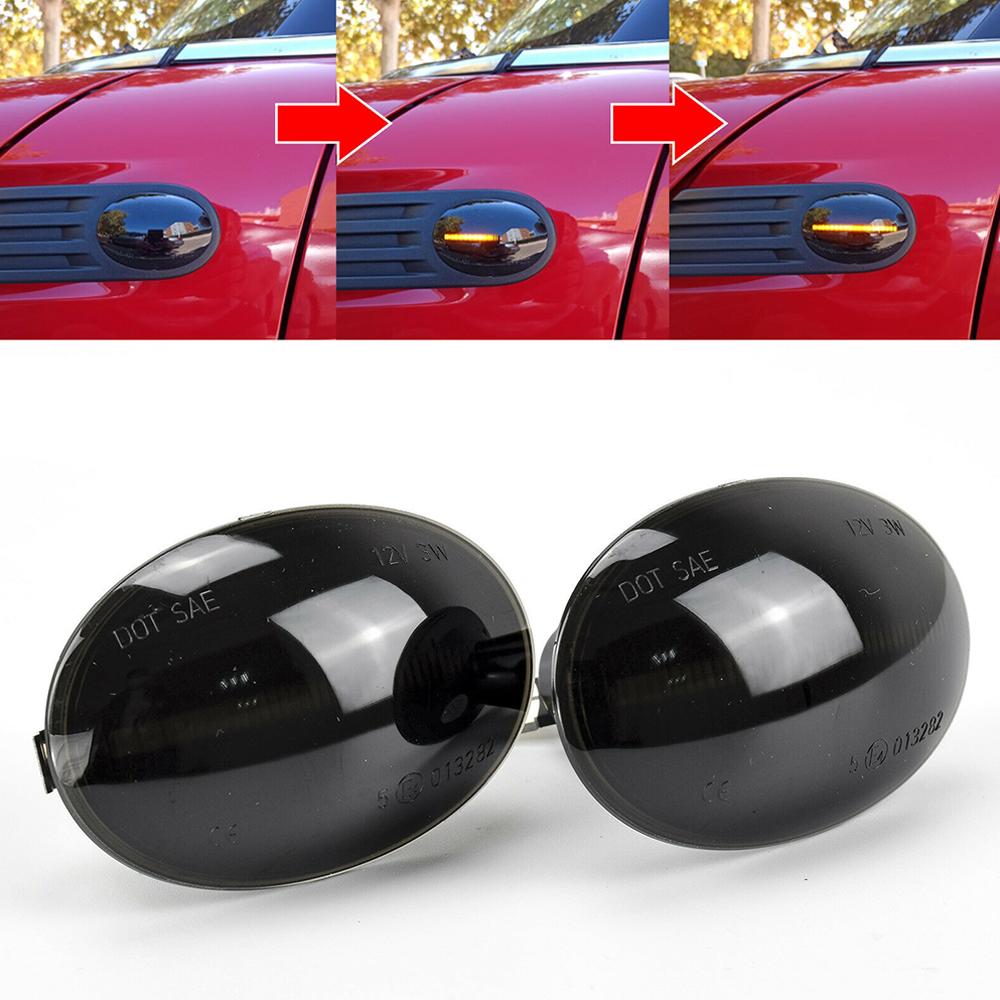 Send this to a friend
For BMW Mini R55 R56 R57 R58 R59 2006-2015 LED Dynamic Sweep Side Repeaters Flashers Smoked Tinted Black Indicators
Product details
BRAND NEW LIGHTEC DYNAMIC SWEEPING SMOKED SIDE REPEATERS
- to fit BMW MINI models R55 R56 R57 R58 R59 [2006-2015]
OEM Quality. Plug&Play! Direct Replacement.
Massive 2 Year UK Warranty!UK E-Marked and DOT approved
These side repeaters are factory tinted. They have multiple LEDs that perform the smooth flowing modern sweep. 100% waterproof and 100% canbus safe
FITMENT LIST (please check pictures for fitment reference)
BMW MINI R55 (2006-2015)
BMW MINI R56 (2006-2015)
BMW MINI R57 (2006-2015)
BMW MINI R58 (2006-2015)
BMW MINI R59 (2006-2015)

SPECIFICATIONS
- Voltage 12V
- Wattage 5W
- 5000hr Lifetime
- UK Road Legal E-Marked
- Complete replacement OEM style units
- Direct replacement: Plug & Play
- 2 YEAR Warranty
2 YEAR WARRANTY:
Fully covered by Lightec 2 Year Warranty. Any problems whatsoever in 2 years we will replace with new. We have been in the lighting business for over 15 years. We honour our warranties, are based in Cheshire, UK and are always happy to help.
Product reviews
Be the first to review this product.