Black Clip on Ferrite Core Anti Radio Interference Noise RFI EMI Filters Clamps
Black Clip on Ferrite Core Anti Radio Interference Noise RFI EMI Filters Clamps - Lightec Autostyle
Black Clip on Ferrite Core Anti Radio Interference Noise RFI EMI Filters Clamps - Lightec Autostyle
---
---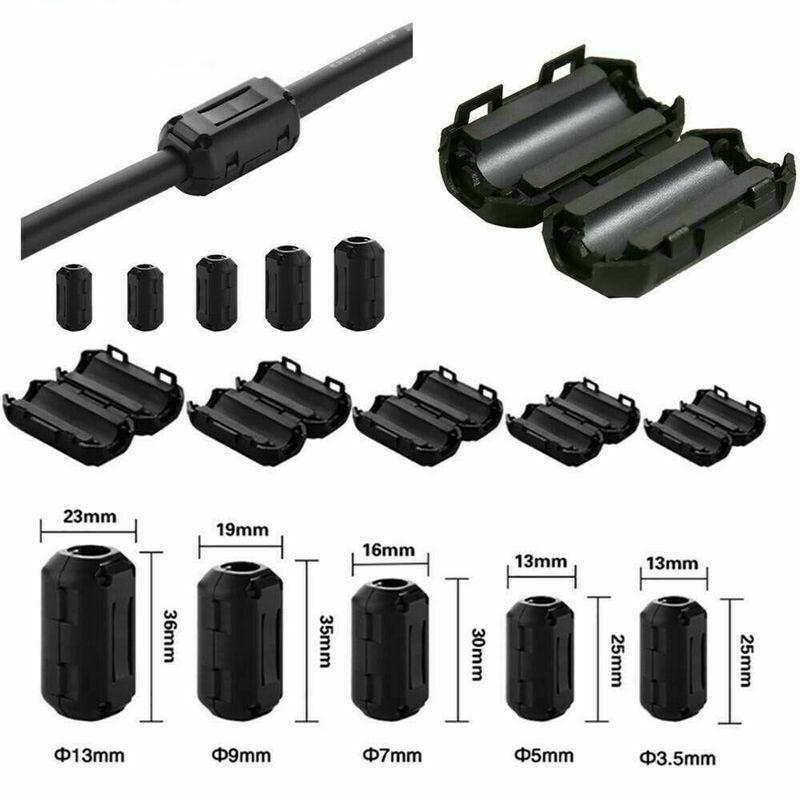 Send this to a friend
Black Clip on Ferrite Core Anti Radio Interference Noise RFI EMI Filters Clamps
Product details
Black Clip On Clamp RFI EMI Noise Filters Ferrite Core (1pc)
- 3.5mm -5mm -7mm -9mm -13mm
Have you installed HIDs or LEDs and now get radio / DAB interference?
- These ferrite beads will solve your issues. Simply clip on around the power cable and they will isolate interference

Easy to install and convenient to use. Plug and Play
Can be used on a variety of wire leads such as: car lighting wiring, power cables, audio cable, AV cable, data cable, etc
Improves the electromagnetic field around the filter, thus avoiding outside interference
Improves the signal quality and shield radiation.
2 YEAR WARRANTY
Product reviews
Be the first to review this product.