BA15S 1156 P21W 382 Wired Light Bulb Socket Connector for Cars Vans Trucks LED
BA15S 1156 P21W 382 Wired Light Bulb Socket Connector for Cars Vans Trucks LED - Lightec Autostyle
BA15S 1156 P21W 382 Wired Light Bulb Socket Connector for Cars Vans Trucks LED - Lightec Autostyle
---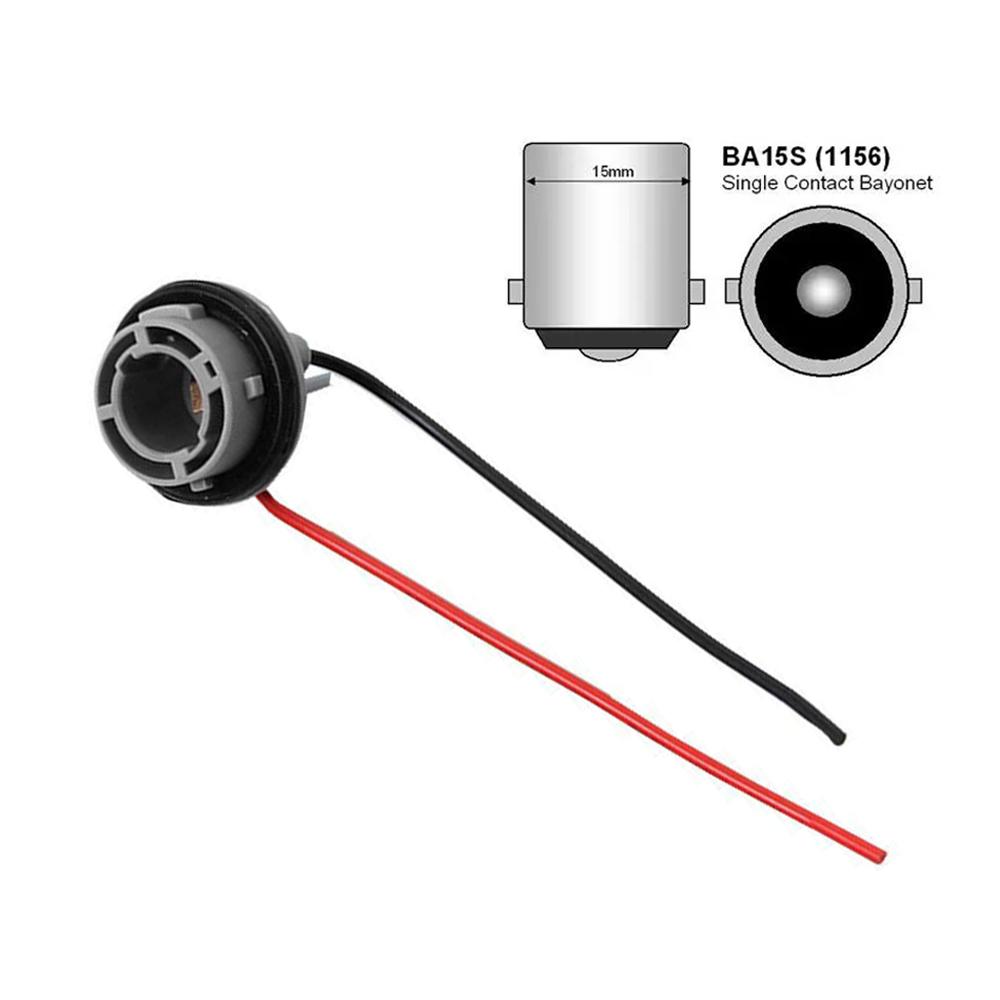 Send this to a friend
BA15S 1156 P21W 382 Wired Light Bulb Socket Connector for Cars Vans Trucks LED
Product details
BA15S, 1156, P21W 382 Female Wired Plastic Light Bulb socket holder (1pc)
Suitable for cars, bikes, trucks, scooters, trailers and caravans.
Common uses of this fitment are
- Indicators
- Reverse lights
- Stop / tail
- Brake
- DRL Daytime Running Lights
Please note these holders are for standard BA15S bulbs, with opposite pin positions
These sockets are made of high quality ABS durable plastic and have 2 colour coded wires.
The wires are 13cm in length. 1pc.
Product reviews
Be the first to review this product.