5x Pro Detail Car Brushes Set Cleaning Wheels Badges Air Vents Detailing
5x Pro Detail Car Brushes Set Cleaning Wheels Badges Air Vents Detailing - Lightec Autostyle
5x Pro Detail Car Brushes Set Cleaning Wheels Badges Air Vents Detailing - Lightec Autostyle
---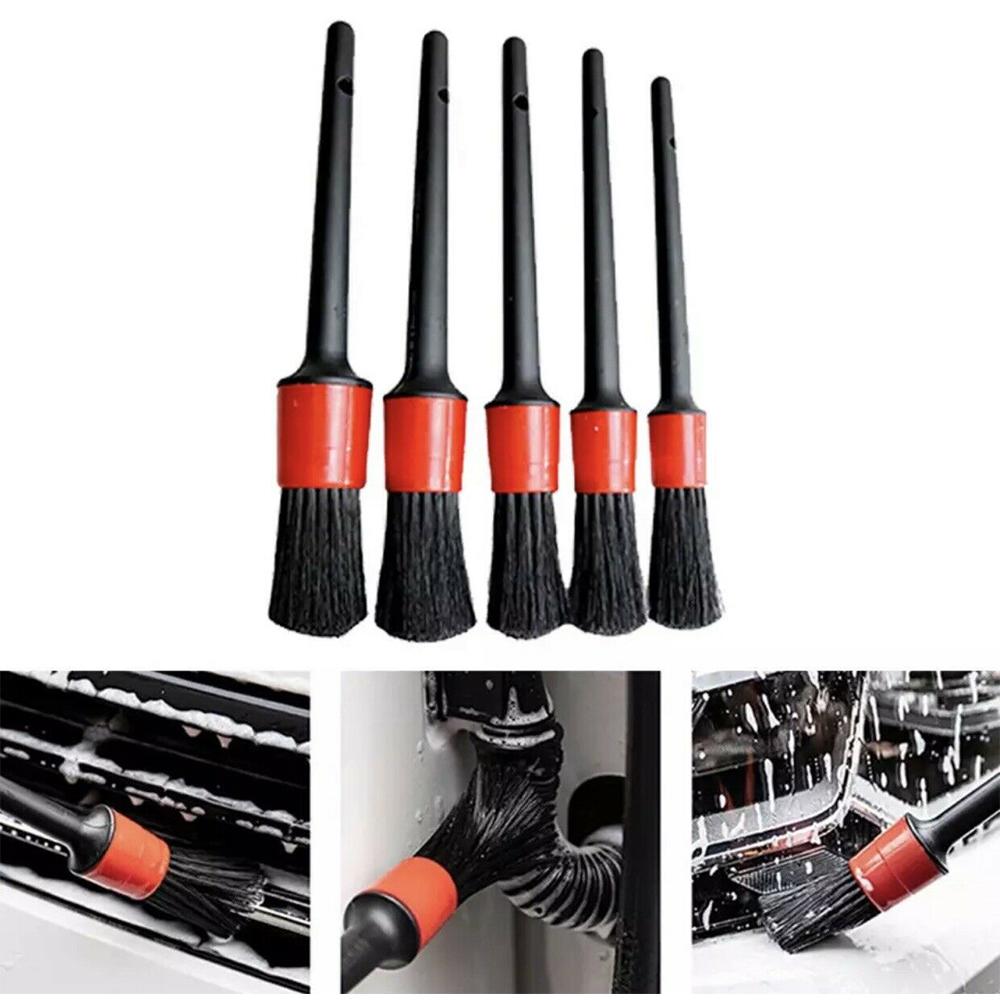 Send this to a friend
5x Pro Detail Car Brushes Set Cleaning Wheels Badges Air Vents Detailing
Product details
Even if your car is a temple, the dust build-up can become significant over time. Get rid of the unwanted mess with the Lightec Autostyle set of 5 Car Detailing Brushes that allow you to get in all of those hard to reach places that you couldn't before. You will receive 5 different sized brushes in this car detailing set so you can choose whichever brush is best for the job you are doing, whether that is cleaning your air vents or your leather seats! These detailing brushes will stand the test of time having bristles made from strong but flexible PBT so you can clean deep into that grill without leaving a scratch on your car and without damaging the heads of the brushes.

FULL CLEAN
With 5 different sized brushes, there is sure to be no area of your vehicle that goes uncleaned. The 5 different brush sizes come in handy as you are able to reach places where you normally couldn't such as vents, spokes, rims and even under the bonnet. Our car detailing brushes allow you to clean every last spot of your vehicle, both interior and exterior. Perfect for agitating that pre acid wash and/or snow foam!

GETS THE JOB DONE
The long-lasting, sturdy material that make up these brushes are strong and flexible making them able to thoroughly clean your vehicle without leaving a mark. Removing dust and crumbs in your vehicle these car detailing brushes are the perfect partner for cleaning your beloved car or motorbike.
Size: 5 Different Sizes - 23cm x 3cm - 22.5cm x 2.5cm - 22cm x 2.5cm - 21.5cm x 2.3cm - 20.5cm x 2cm
Material: PBT Bristles & PP handle
In the Box: 5x Car Detailing Brushes 
2 Year Warranty
Product reviews
Be the first to review this product.