2x 25w 8 ohm LED Load Resistors Warning CanBus Error Canceller Indicator Turn Signal 501 Ba9s T10
2x 25w 8 ohm LED Load Resistors Warning CanBus Error Canceller Indicator Turn Signal 501 Ba9s T10 - Lightec Autostyle
2x 25w 8 ohm LED Load Resistors Warning CanBus Error Canceller Indicator Turn Signal 501 Ba9s T10 - Lightec Autostyle
---
This is the CanBus compatibility of the LEDs, measured as a percentage (%)
100 %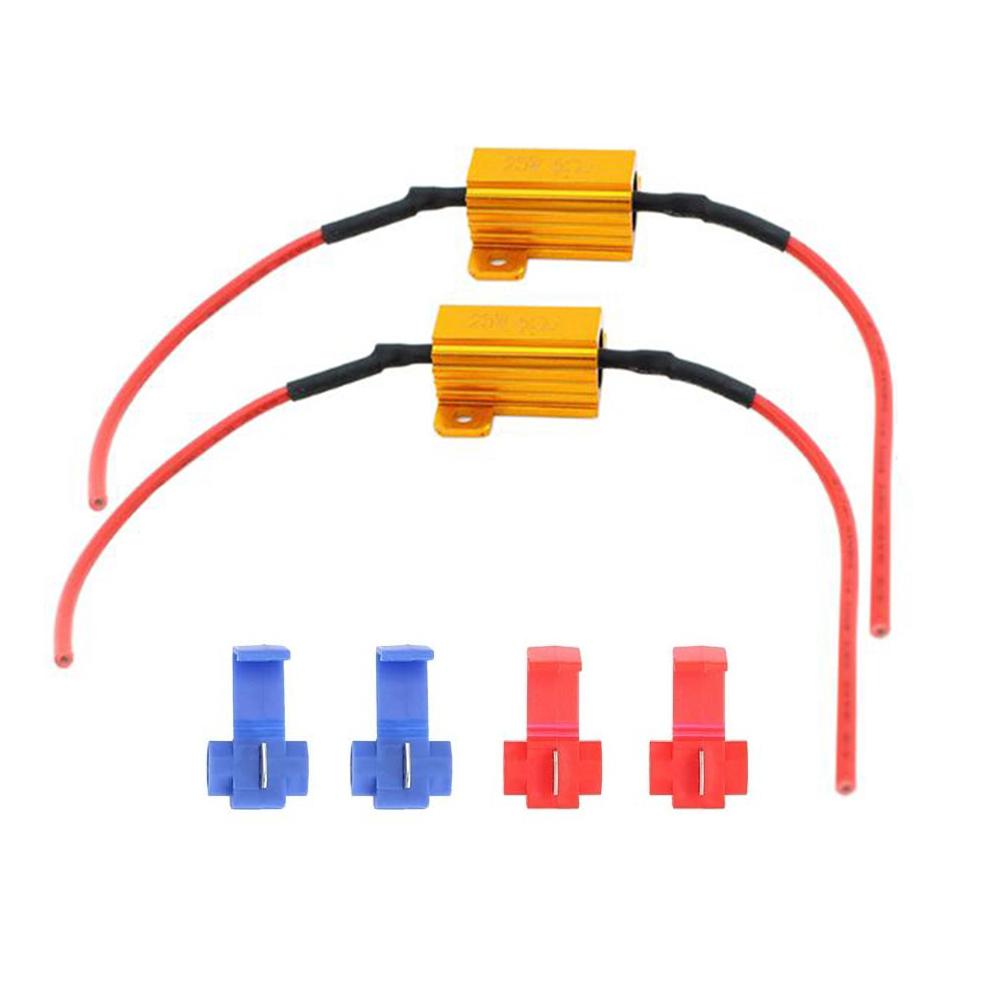 Send this to a friend
2x 25w 8 ohm LED Load Resistors Warning CanBus Error Canceller Indicator Turn Signal 501 Ba9s T10
Product details
2x 25W LED LOAD RESISTORS WITH 4 SCOTCH LOCKS

If you are having problems with LED's flickering, hyperflashing or causing canbus errors then load resistors will resolve this. Load resistors absorb up the residual current that makes the canbus error.
Specifications:
- DC12V
- Small 25W resistors which do not run as hot as usual 50W versions
- 2x 25W 8 Ohm LED Load Resistors
- Long Lasting, Up to 50,000+ Hours Life Time
- High Quality Aluminium Alloy Heat Sink
Caution:
These resistors will become HOT during operation, and temperature can reach as hot as a working halogen bulb. Please be sure to mount them onto a metal surface and keep them away from plastic parts and wires.
2 YEAR WARRANTY:
Fully covered by Lightec 2 Year Warranty. Any problems whatsoever in 2 years we will replace with new. We have been in the lighting business for over 15 years. We honour our warranties, are based in Cheshire, UK and are always happy to help.
Product reviews
Be the first to review this product.